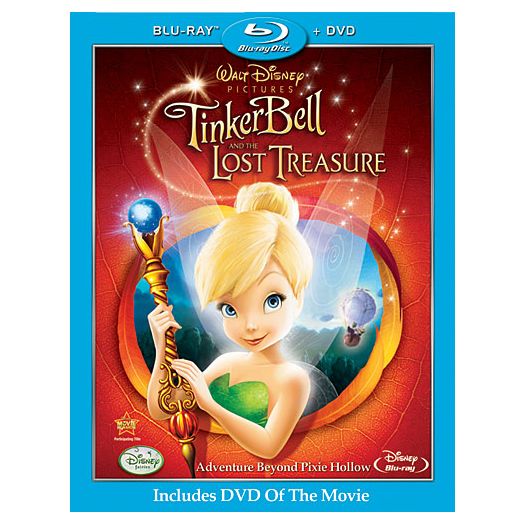 One of our all time favorite fairies – Tinker Bell has a new movie coming out October 27 – Tinker Bell and the Lost Treasure . Tinker Bell's greatest adventure yet takes place in Autumn, as the fairies are on the mainland changing the colors of the leaves, tending to pumpkin patches, and helping geese fly south for the winter. The rare Blue Moon will rise, and when its light passes through the magical Fall Scepter that Tinker Bell has been summoned to create, Pixie Hollow's supply of pixie dust will be restored. But when Tinker Bell accidentally puts all of Pixie Hollow in jeopardy, she must venture out across the sea on a secret quest to set things right.
Along her journey Tink meets new friends, including Blaze, a cute and courageous firefly that helps Tinker Bell complete her mission. It's a long and dangerous journey, full of astonishing encounters, a few narrow escapes and a daring rescue by Tink's friend Terence.
Get everyone in the Pixie spirit with these fun printable Tinker Bell and the Lost Treasure activities (click on the image to view and print full size):
Printables are courtesy of Walt Disney Studios Home Entertainment.
CartoonJr.com has even more Tinkerbell coloring pages.
The Pixie Nectar and Tink's Trail Mix would be perfect treats to serve at a Tinker Bell birthday party or Fairy Tea Party! And  If you are planning a Tinkerbell themed party here are some more goodies that will help make the big day special (click on images for purchase information):